Lady Horticulturist is pleased to be able to supply bulbs, plants and hedges from local nurseries.
PLANT SALE AUTUMN 2019
This is a new service being offered by Lady Horticulturist.  Limited supplies.  Please ask if you would like a particular variety not listed below.  House plants and hedging are also available on request.
Price List:
Daffodils £3.99 for 10, £20.00 for a sack
Cyclamen Coum £3.99 each
All other bulbs £3.99 for 6
Cyclamen Coum– ideal in a woodland situation, likes to be slightly damp and spreads well over time.  I have approximately 15 in stock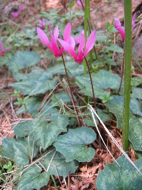 Parrot Tulips– these date back to Victorian time, giving vibrancy, very strong colours and good as a cut flower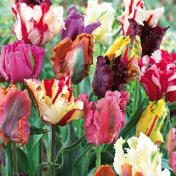 Autumn Crocus– great for naturalising, ideal for late Autumn colour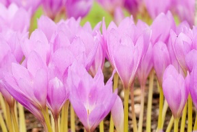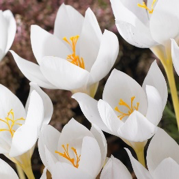 White Tulip Trumpeter– very strong in growth, really good for breaking up the borders in mixed plantings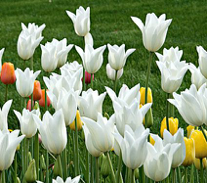 Iris Reticulata George– ideal in sheltered positions in rockeries, adding an early splash of colour in February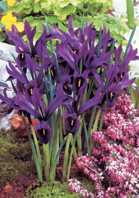 Queen of the Night Tulip– very strong striking colour adding drama (the dark tulips in photo)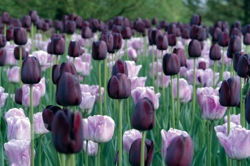 Daffodil Paper White – can be grown indoors for Christmas, highly scented.  Ready-made planters are also available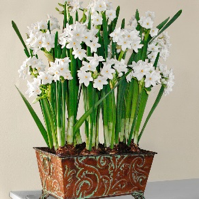 Daffodil Tete a Tete – these can also be grown in pots or naturalised, very good in windy positions, strong vibrant yellow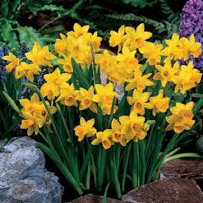 Daffodil Fortune– medium stem in growth, very good for naturalising in clumps, starts flowering mid-March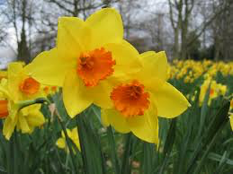 Mixed Hyacinth– strong scented, ideal for any entrances or walkways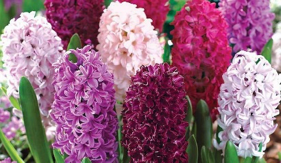 Indoor Hyacinth– an excellent Christmas present, these are prepared especially for indoors to promote flowering.  Ready- made displays are also available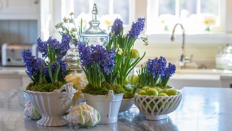 Crocus Gipsy Girl – a little bit different, really good for naturalising and a bit smaller in flower but last for a long period of time.  Highly recommended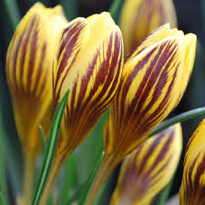 Snowdrop Galanthus– singles and doubles available.  Early flowering bringing signs of Spring.  Ideal for naturalising.  Must be in a shady area, slightly damp, they do not like to dry out otherwise they will not flower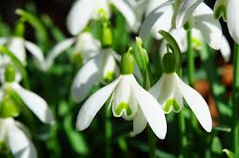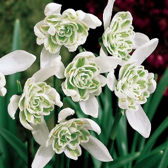 Autumn plant displays– for your front or back door.  Price dependent upon size