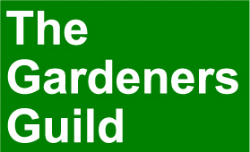 Lady Horticulturist is a member of The Gardeners Guild, details can be found on their website.  https://www.thegardenersguild.co.uk
The Gardeners Guild is a national trade network for qualified gardeners.
Gardeners must prove that they have at least one nationally recognised horticultural qualification before being accepted as a member.
To achieve a qualification, gardeners receive training and are assessed for competence. Their identity is checked prior to their assessment. In short, qualifications are a good indicator of dedication to their trade.
Members must abide by our Terms and Conditions of membership as found at www.thegardenersguild.co.uk/terms
Membership can be verified by searching our online Member Register.
Tel: 0845 05 33 106
enquiries@thegardenersguild.co.uk
www.thegardenersguild.co.uk