Celebrating 5 Years of Trading!
Lady Horticulturist is celebrating 5 years of trading.  It has not been an easy journey, there has been alot of hard work and at times it can be very lonely, but I have met some lovely people and have experienced some lovely landscapes travelling around Devon.  The business is expanding all the time and I have quite a big following.  Lady Horticulturist is always reviewing and updating her outlook on horticulture as you can see from past blogs, I visit Hampton Court Flower Show, one of the biggest and comprehensive gardening shows.  I prefer Hampton Court Flower Show, dare I say, as it is meant for everyone and this is very close to my heart as I try to encourage everybody, no matter what their gardening experience is, to get involved.  I was successful in getting an article published in Devon Life Magazine in October 2018 and I have also started to give garden talks.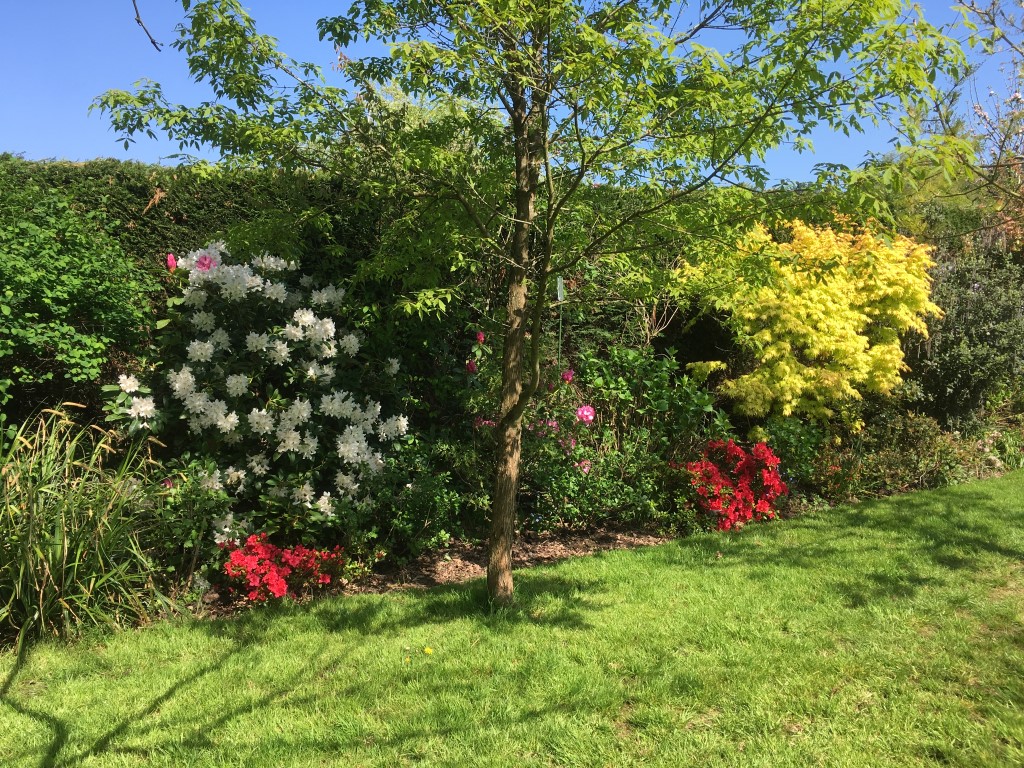 I have had support for my business to keep things running smoothly, a small team that work behind the scenes helping with admin so that I can focus more on the practical side of providing bespoke gardening and planning.
Next year, Lady Horticulturist will be extremely busy, offering 3D imaging to give clients an idea of what their garden could look like.  Also, there will be some behind the scenes training gaining more plant knowledge as our climate is changing and we need to adapt.  I have been invited to visit David Austin Roses for a training day and I am very much looking forward to this.  I am hoping, next year to develop a garden for 2021 Hampton Court Flower Show, any support would be very welcome, as it will be reflecting Devon and the wonderful skills we have.
I have seen many changes around my client's gardens because of the weather conditions, I do keep track of the variations of our microclimate which effect our plants.  People's attitudes towards gardening has really changed as people are spending more time at home wanting to know how to improve the environment to encourage wildlife.  This is w
hy I offer a consultation service which gives clients alot more confidence.
On my journey I have met some wonderful pets and I must admit they are great company while I am gardening.  They do make me smile!