WHY I GARDEN AND HOW I GOT INTO GARDENING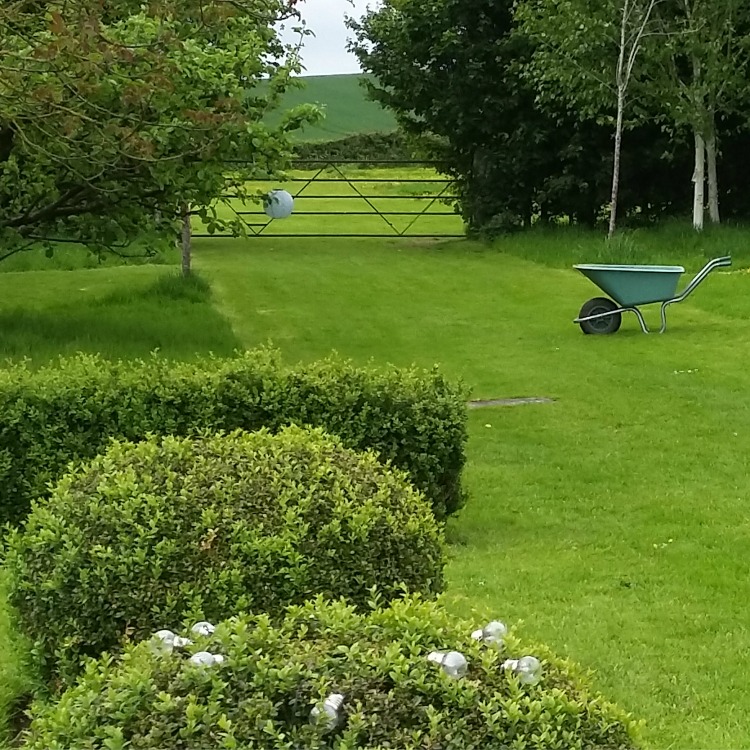 Why I garden – I enjoy the outdoor surrounding of rolling hills, green fields and hedges of the Devon landscape.  I especially enjoy seeing all the wildlife in the gardens, I never feel lonely when I am in the garden as there is always something of interest or you are being watched by a friendly Robin.  I enjoy looking at all the colours of the different seasons with the textures, flora and fauna.  Devon has a unique growing micro-climate as we are surrounded by different terrain, i.e. we are not far away from the moors, countryside or seaside which plays a significant part in the different ways plants grow because of different temperature zones and soil types.
I have had a great interest in gardening from a very young age.  I spent many hours out in my childhood garden helping around our back garden with kitchen vegetable growing and flower growing.  My father was a great one for growing runner beans – I have fond memories of this as my father would show me how a runner bean germinates.  He got a jam jar and some blotting paper and placed the runner bean in the jam jar surrounded with the blotting paper and I was told to watch how it would grow within a few days.  These are my fond memories of how my gardening years started.  My grandfather was also a keen amateur gardener.  He was also known for his vegetable kitchen garden, but he had a great love for Dahlias and Chrysanthemum.  They all stood up like soldiers and he took them as cut flowers into my grandmother.  As much as my grandmother loved them, at times she found she was plagued with Earwigs in the house and then my grandfather found out the best way to keep them at bay when growing them was using Vaseline on the stems.  He still got into trouble as my grandmother couldn't find the Vaseline!  My aunt was a manageress of a garden centre in Devon, so I have a real background of a family who really enjoyed gardening.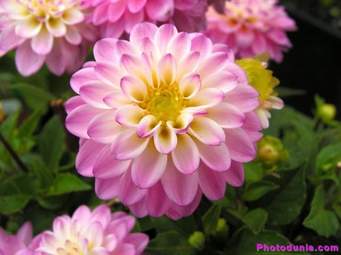 How I eventually got into gardening in a professional way was I had a career change.  I had come to a point in my little world that I wanted to become more academic and inspire people, but I could not do this while I was hairdressing.  I felt it was time to be more hands on and to do more for myself so that I felt more fulfilled and this is why I turned to gardening.
Because I suffer from Dyslexia I felt that I could be more artistic, although hairdressing was artistic as you need to use shape, colour, texture and to be able to understand people's personalities.  By having the skills, I had learnt through hairdressing, I adapted them to my gardening practices.  I realised that I needed to train, and I took myself off to Bicton College to study RHS qualifications.  I really got the bug despite the difficulties in learning because of my Dyslexia.  Bicton College were very supportive, and I was very determined to achieve my goal.  I had quite a few upsets and disappointments along the way as I found the exams extremely difficult and stressful but despite all of that I made it!
I have a real passion for plant science, how plants tick and what plants provide us human beings that we take for granted, as we forget that most material-based medicines come from plant matter and if it was not for history of great plant hunters and scientists we would be unable to treat any form of medical matter.  I also have a real interest in plant hunters as some of our plants come from far and wide and are not native to our country.  We take this for granted as these plant hunters went to great lengths to bring back, if they were lucky to come back alive, plant material for propagation.  I have a very soft touch as I spent two years volunteering at Killerton National Trust, this is where I came to respect plants more as they have environmental value and some of them are very rare and need protecting and preserving.  I took great pride in working on the long border at Killerton, weeding and learning my trade with these beautiful plants that I had never seen before.  Despite having my Dyslexia, it became easier to learn the plant's Latin names and how to spell them.  This also led me to spend a lot of my time researching plants on where they had come from to how to care for them.  This process is not easy for me as I must read small amounts at a time to absorb the information but despite that I get a real buzz for researching, especially when it comes to advising clients on pest and disease and keeping up to date with all horticulture matters.
I have two favourite gardens in Devon.
I particularly like going to see the gardens designed by Gertrude Jekyll at Hestercombe House Gardens near Taunton for its soft palette of colours and flow and texture.  It truly is spectacular to the eye and cleverly designed with real passion as at the period when Gertrude was gardening there were not many ladies at this level.  She really had a real eye for using plants to their full potential in a symmetrical way with rills with the sound of water trickling through giving a sense of calm and well-being.  Everything just sits beautifully together in harmony.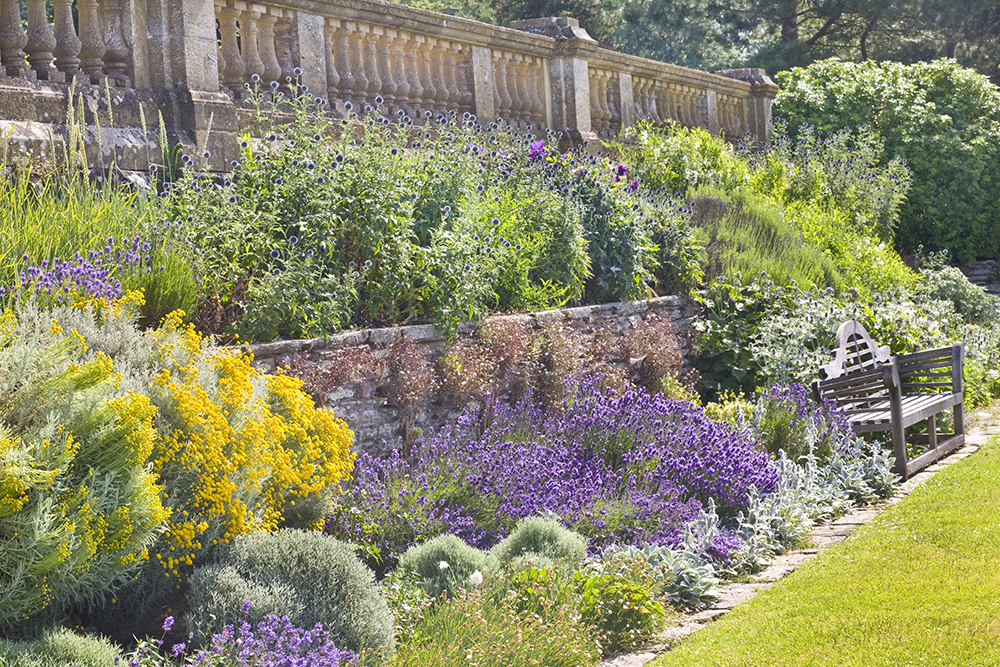 I also enjoy going to RHS Rosemoor which is not very far away from me and is invaluable as this is like my school back yard where I really keep up to date with growing matters regarding vegetable growing to flower growing.  It also keeps me on my toes with regards to plant naming and I make use of the resources in their library.  You can definitely get a good cup of tea there!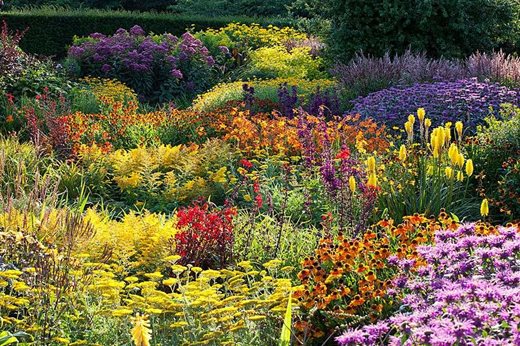 In the next few weeks I will be heading into a new adventure.  I will be recruiting young adults with learning difficulties that want to experience and learn about horticulture and I hope to have a future blog regarding how we are all getting on as a new team and sharing our experiences.